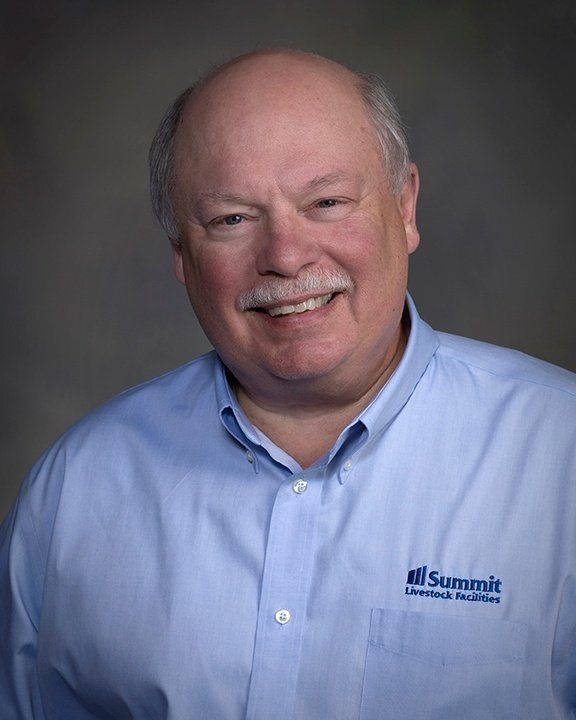 Are You Smarter than a 5th Grader?
One Bookings, South Dakota, area 5th grader had beef producers shaking their heads in wonder at a recent Summit Livestock Facilities beef barn open house.
Remember the popular game show (Are You Smarter than a 5th Grader?) hosted by Jeff Foxworthy – you know the show where the contestant attempts to answer ten questions taken from elementary school textbooks?
We had the great pleasure of meeting one pretty sharp 5th grader from the Bookings, South Dakota, area – Liberty Thompson.
Liberty was displaying her 5th grade science fair project at a beef barn open house, and after reviewing Liberty's report we have no doubt that there are not many of those TV game show contestants who are smarter than this 5th grader about feeding cattle!
Liberty's family had recently made the decision to transition away from outdoor cattle feeding to a new zero-discharge Summit Livestock Facilities monoslope beef barn. Seeing the wisdom of that decision, Liberty decided to make it the subject of her 5th grade science fair project.
"I have a hypothesis . . ." the report begins " . . . that the calf fed in the barn will gain more pounds than the calf fed outdoors."
Liberty's project included procedures as well as the use of measurement instruments (scales, feed, etc.) to ensure accuracy and fairness in the testing process. Her report included a table of the data collected as well as a summary of the findings. And Liberty's findings were very interesting:
"The calf fed in the barn gained 0.64 pounds more per day than the outside calf. Take that times 135 days equals 68.4 more pounds of beef to sell."
Looking closer at Liberty's data, the amount of feed used per 100 pounds of gain was 636 pounds for the calf fed in the monoslope beef barn versus 782 pounds of feed for 100 pounds of gain for the calf fed in the outdoor lot.
That is about a 19% improvement in feed efficiency . . . and on average that is almost as much as our customers typically tell us they experience when making the switch from an outdoor lot to a Summit monoslope beef barn. Liberty did a pretty good job!
We're all very proud and pleased that Liberty chose this as her science fair project. And frankly we can't wait to see what she does next! We also think that she just might have a future in our marketing department. Check out the title of her project:
"What time is it? It's payback time!" (We love that!)


Ready to learn more about our facilities? Request your FREE Improving Cattle Profits Info Kit Now.
---
Do you have more questions that are not covered in this article? If you need help designing and planning, please contact Summit Livestock Facilities at 800.213.0567 or click here to email us. If you are ready to get a price, click here to request a quote and a member of our customer engagement team will help you determine the next steps of your project.