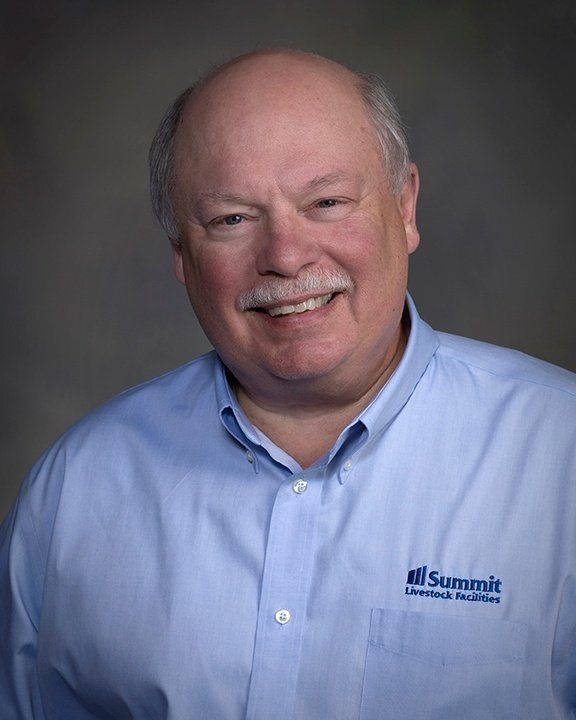 How to Identify the Best Site to Build a Monoslope Facility
Now that you're considering adding a monoslope facility to your operation, it's time to think about where the ideal place to build is. You may have a spot picked out already because that's where you have room, but there are other factors to consider.
Maximize Airflow
The design of monoslopes already gives them a boost over other types of facilities, but there are a few things you can plan on to maximize airflow in your building. First, orienting the building so that the high opening faces south takes advantage of the prevailing north winds in the midwest and keeping your cattle cool and reducing respiratory issues. Secondly, building your monoslope on a topographic rise will also increase the airflow through your building noticeably. Facing the high side of the building to the south also allows the warmth of the low winter sun to warm your cattle when it's cold and provides shade in the summer.
Be a Good Neighbor
While many monoslope owners will attest that their monoslope has a minimal odor impact on their community, it's important to be sensitive to the concerns of the community. The perception of a finishing facility can be as impactful as reality. One strategy that our customers have used that worked well was simply choosing a location removed from many other buildings or residences. If you don't have the luxury of options, consider hosting a community event where you can address concerns in person and confront the perceptions people have about cattle barns and odor problems. There are also maps of seasonal wind speed and direction for your location that may be helpful in avoiding issues with neighbors. Your environmental engineering firm and Summit Beef Specialist will help you pick the best site.
Labor Costs
The location of your site will definitely affect your project's initial construction cost as well as the long-term bottom line of your operation. Typically, site work that requires the removal or addition of soil can increase the overall cost of your project quickly. If your building site requires you to level a mountain of dirt, bring one in or ship one out, it may be worth looking at other site options.
Environmental Issues
Manure run-off has been a huge environmental concern for the cattle industry. One of the major benefits of these facilities is the zero-discharge design. To achieve that status, there are few things to take into consideration. Looking at the topography of your site is key. While the building's design itself will prevent most runoff, location can play a part as well when considering large scale flooding and where water runs. Ensuring manure stays out of waterways is not just important to comply with regulation, but it protects your family, community and ultimately your future!
Ready to learn more about our facilities? Request your FREE Improving Cattle Profits Info Kit Now.
---
Do you have more questions that are not covered in this article? If you need help designing and planning, please contact Summit Livestock Facilities at 800.213.0567 or click here to email us. If you are ready to get a price, click here to request a quote and a member of our customer engagement team will help you determine the next steps of your project.