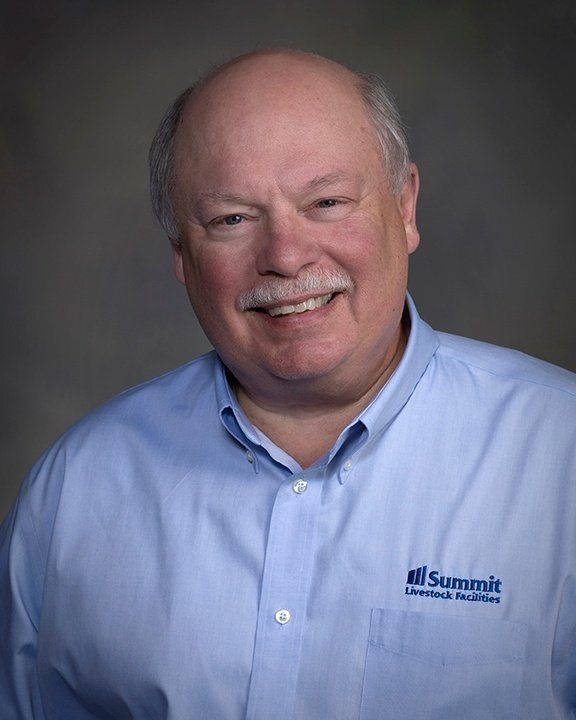 Independent Financial Feasibility Analysis
Summit Livestock Facilities and Moe Russell, co-founder of the Russell Consulting Group, have jointly announced an agreement between the two whereby Moe Russell will provide independent third party financial consulting services to the customers of Summit Livestock Facilities.
According to Miles Ridgway, President of Summit Livestock Facilities:
We care about our customers and the future success of their investments in one of our buildings. That's why we've engaged the services of Moe Russell of the Russell Consulting Group; to provide third party independent analysis of the decisions of our customers to build Summit Livestock Facilities monoslope beef barns. This new service gives our customers more peace of mind and can provide their lenders with additional assurance that the purchase of a Summit Livestock facility is a good business decision for their farm.
According to Moe
We have provided consulting services to the customers of Summit Livestock Facilities in the past. The new agreement provides a more formal introduction of our services and helps the farmer answer two questions: is the proposed investment in a building a good decision based on their unique circumstances and resources? And can they afford the investment?
For more information call (800) 213-0567 or visit our resource library.


Ready to learn more about our facilities? Request your FREE Improving Cattle Profits Info Kit Now.
---
Do you have more questions that are not covered in this article? If you need help designing and planning, please contact Summit Livestock Facilities at 800.213.0567 or click here to email us. If you are ready to get a price, click here to request a quote and a member of our customer engagement team will help you determine the next steps of your project.