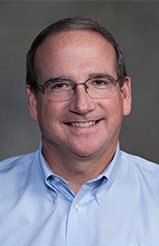 Is It Time to Expand My Operation?
6 Critical Factors That Will Impact Your Decision
It's a question that crosses nearly every beef producer's mind at some point. "Does expansion make sense for me? And if so when is the right time and what is the right size?"
Here are the critical factors most of the producers I consult with feel are absolutely essential to consider in making the expansion decision.
Having all the answers early in the game is not imperative. But knowing and asking the right questions will certainly pay off in the end.
1. Do I Have the Capital?
This is a capital-intensive business. And looking ahead to expansion the most successful beef producers I know evaluate how well they've managed their balance sheets in the past.
Moe Russell of Russell Consulting Group one of the leading marketing and financial advisory firms to crop and livestock farmers in this part of the country recommends that you plan to have "your working capital equal to or greater than 50 percent of your annual gross revenue" and your overall equity at more than 60 percent.
Before approaching your banker for help consider using a consultant to help you work through a cash-flow analysis and to solidify a business plan for your expansion. Once you have your financial projections in place you can approach your lender with confidence. If he/she doesn't understand the cattle business and your unique capital requirements you may want to consider looking for one who does.
Keep other potential resources in mind as well. Leasing or private financing may be an option for you.
2. Do I Have the Right Site?
Many factors go into answering this question. Therefore evaluating all the pros and cons of your various site options is critical to your expansion decision.
Will your site lend itself to good ventilation and the southern exposure to promote cattle comfort for optimum rate of gain? Is it "high and dry"? Does your site's distance from your neighbors meet state setback regulations? What is your accessibility to your water and power sources and your main working facilities? Will one potential site have much higher or lower excavation costs than another?
At the end of the day the first site you had in mind may or may not be the optimum location but without weighing all of the pros and cons you can't make the wisest investment decision.
3. Do I Have Enough Labor?
Often beef producers looking into expansion are so focused on the construction cost of a new facility that they don't project for the additional cost of managing what is essentially a new operation.
Understanding your current manpower capacity and then what it will take to increase it if necessary is an exercise to conduct early on. The questions may be unique to your operation but it's important to identify and answer them.
What kind of facility are you currently operating and will an expanded facility create new labor demands outside of what you're used to? Working cattle feeding baling bedding scraping and hauling are all tasks that can/will increase with any expansion.
4. Will I Need to Upgrade Any Equipment?
This factor goes hand-in-hand with #3. Just like the issue of manpower upgrades in equipment are often an afterthought. But it can be critical in the development of a smart expansion plan.
At 100 head for example an older manure spreader might be fine. But at 400 it won't do. At 500 head that smaller TMR mixer has been extremely reliable. But at 2000 it may need to be replaced.
Further investment in new equipment and optimizing its capacity might also impact how much you expand.
5. Do I Have a Cattle Source That Can Keep Me Full?
Understanding that an empty pen cannot generate any revenue the question arises: If you are currently buying feeders from a single source or custom feeding for a single source can they meet your increased demand after expansion?
If you have been buying small batches of cattle at local sale barns do they have the numbers available to keep you full?
6. What Are the Regulatory Hurdles I Might Face?
In the state of Illinois each herd size threshold brings a new series of environmental regulations. Across the board local state and federal restrictions create a moving target that's becoming more stringent all the time.
Without question if you're thinking about expansion you'll want to get connected to the right people who have a specialized expertise in this field. Not only will you need to understand the immediate expansion issues of permitting and changing manure management requirements but a prudent expansion decision is about a strategy for long-term compliance and these experts can help you with that.
Further they will also help you weigh the benefits versus conditions of engaging the NRCS for EQIP funding. While a supplement to meet the capital objective as outlined in #1 it does bring with it more government oversight and does require additional paperwork and record keeping.
Ready to learn more about our facilities? Request your FREE Improving Cattle Profits Info Kit Now.
---
Do you have more questions that are not covered in this article? If you need help designing and planning, please contact Summit Livestock Facilities at 800.213.0567 or click here to email us. If you are ready to get a price, click here to request a quote and a member of our customer engagement team will help you determine the next steps of your project.