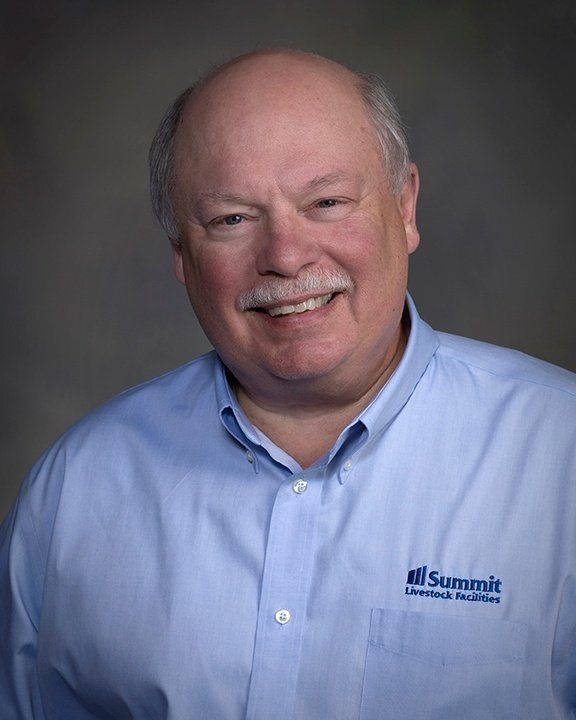 Looking for a Quality Curtain for your Summit Monoslope Beef Barn?
Look no further than a Roll-O-Matic Curtain – now available from Summit Livestock Facilities.
Roll-O-Matic high-quality easy-to-adjust curtains can provide added cattle comfort and improve the ease of operation of your monoslope beef barn, and Summit Livestock Facilities is now an authorized dealer for Roll-O-Matic.
We've been around long enough to see the difference between the quality of the curtains on the market and we feel that Roll-O-Matic is the best.
Fact is your curtain should be open most of the time and used only when weather events threaten cattle comfort. So it's very important that the curtain remain functional.
We have seen how many curtains do not hold up under harsh weather and become difficult or impossible to operate.
Roll-O-Matic curtains feature heavy-duty 12 oz. Nova-thene woven clear poly material
and are neatly rolled when raised giving your building a more professional appearance while protecting your investment.
We are pleased to offer the Roll-O-Matic line of high quality curtains – "The barn curtain that adjusts at the touch of a button!" For more information click here.
And for help in specifying the Roll-O-Matic curtain specifically designed and manufactured for your Summit Livestock Facilities monoslope beef barn contact us.
Ready to learn more about our facilities? Request your FREE Improving Cattle Profits Info Kit Now.
---
Do you have more questions that are not covered in this article? If you need help designing and planning, please contact Summit Livestock Facilities at 800.213.0567 or click here to email us. If you are ready to get a price, click here to request a quote and a member of our customer engagement team will help you determine the next steps of your project.