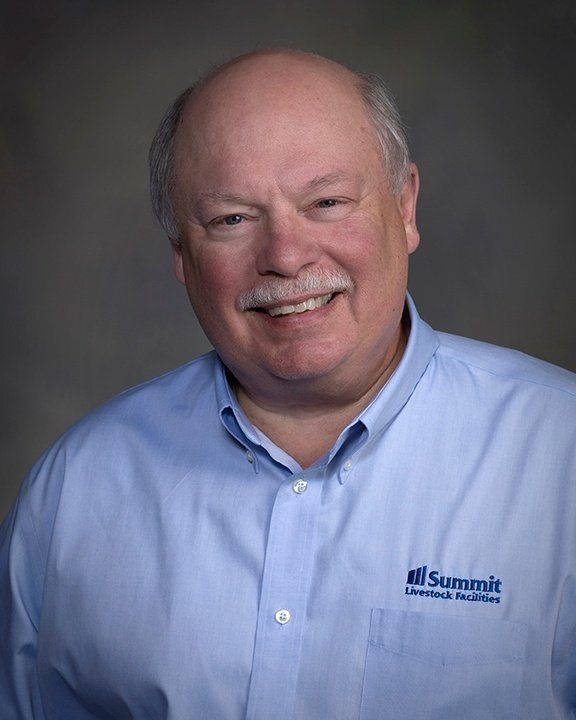 Looking for Low-Stress Cattle Facilities Design?
Look no further than Summit Livestock Facilities. Summit Livestock Facilities is now an authorized dealer for both the Daniels Manufacturing Company Bud Box Coral products as well as the Priefert line of Bud Box Corals.
The Daniels Bud Box systems, now available from Summit Livestock Facilities, include both the stationary and portable systems. Both are economical to build and highly effective when cattle handlers have been trained in Bud William's concepts of low stress cattle handing.
In addition Summit offers the Priefert line of Bud Box Corals including:
Bud Box Corral for 100 Head (BBCS-1) – Designed to handle up to 100 head this system is comprised of three cattle pens a 36' working alley an AI/Palp cage and a Model S04 Squeeze chute.
Bud Box Corral for 160 Head (BBCS-2) – Designed to handle up to 160 head this system is comprised of five holding pens and two alley systems one for loading out and one leading in.
Developed by Bud Williams both the Daniels and Priefert systems provide your cattle handlers with a facility designed to take advantage of instinctive cattle behaviors to work cattle with a minimum of stress.
For more information on low stress facilities design contact your Summit Livestock Facilities representative. We work hand in hand with either Priefert or Daniels Mfg. Company as well as the leading experts in low stress facilities design to innovate a customer design specifically for your Summit Livestock cattle housing facility.
And for more information on low stress cattle handing check out the new Summit chute-side guide and poster developed exclusively for Summit Livestock Facilities. These new materials are designed to provide the basic principles of cattle behavior and how to improve the ease and speed of working cattle while reducing stress and increasing efficiency in indoor feeding facilities.
Ideal for training new employees or serving as reminders to experienced cow hands the poster and chute-side pocket guide include information explaining the flight zone and point of balance along with the other key areas of effective cattle handling.
Ready to learn more about our facilities? Request your FREE Improving Cattle Profits Info Kit Now.
---
Do you have more questions that are not covered in this article? If you need help designing and planning, please contact Summit Livestock Facilities at 800.213.0567 or click here to email us. If you are ready to get a price, click here to request a quote and a member of our customer engagement team will help you determine the next steps of your project.