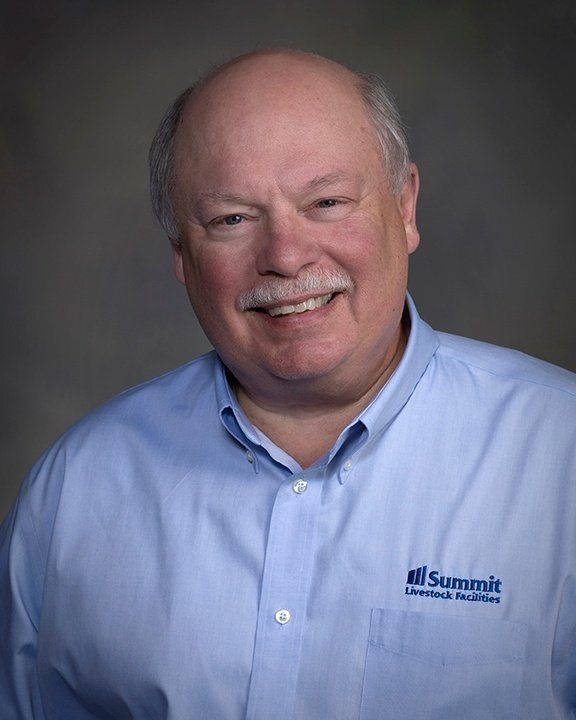 New Designs for Your Best Value: The Summit 499-Head Beef Barns
The Beef Specialists and Agricultural Engineers at Summit Livestock Facilities have been providing custom cattle housing solutions for protein producers throughout the Midwest for over a decade.
Now we've taken the proven attributes of all these successful finishing barns (and other projects) to create a new building design concept that incorporate the best design ideas: our new 499-Head Barns.
These include considerations for:
● Truck/Trailer egress for shipping & receiving
● Pen Size & Configuration
● Gating
● Concrete Specifications
● Manure Storage Options
● Feed Bunk Size & Placement
● Drinker Size, Placement & Source
● Lighting Systems
One observation we made is that the cost of your new beef barn will be significantly impacted by the amount of concrete used in floors, columns, walls and manure storage.
In order to maximize value of these designs, we have created three design options for the 499-Head barns:
Select (Good)

Choice (Better)

Prime (Best)
These three design options feature money-saving alternatives regarding the use of concrete and manure storage systems that comply with the environmental regulations and permitting requirements you may need to consider.
Find out more! Just click on the link below to access a building design brochure, an informative white-paper, a video interview with an experienced producer and your free copy of the three design options for both the 499-Head barns.
This post is the fourth in a series of five on Facility Design for finishing cattle. Stay tuned for the last post listing design considerations that affect cattle flow and handling. If you missed the first blog on "Why Feed Cattle Indoors", click here to check it out!
---
Do you have more questions that are not covered in this article? If you need help designing and planning, please contact Summit Livestock Facilities at 800.213.0567 or click here to email us. If you are ready to get a price, click here to request a quote and a member of our customer engagement team will help you determine the next steps of your project.