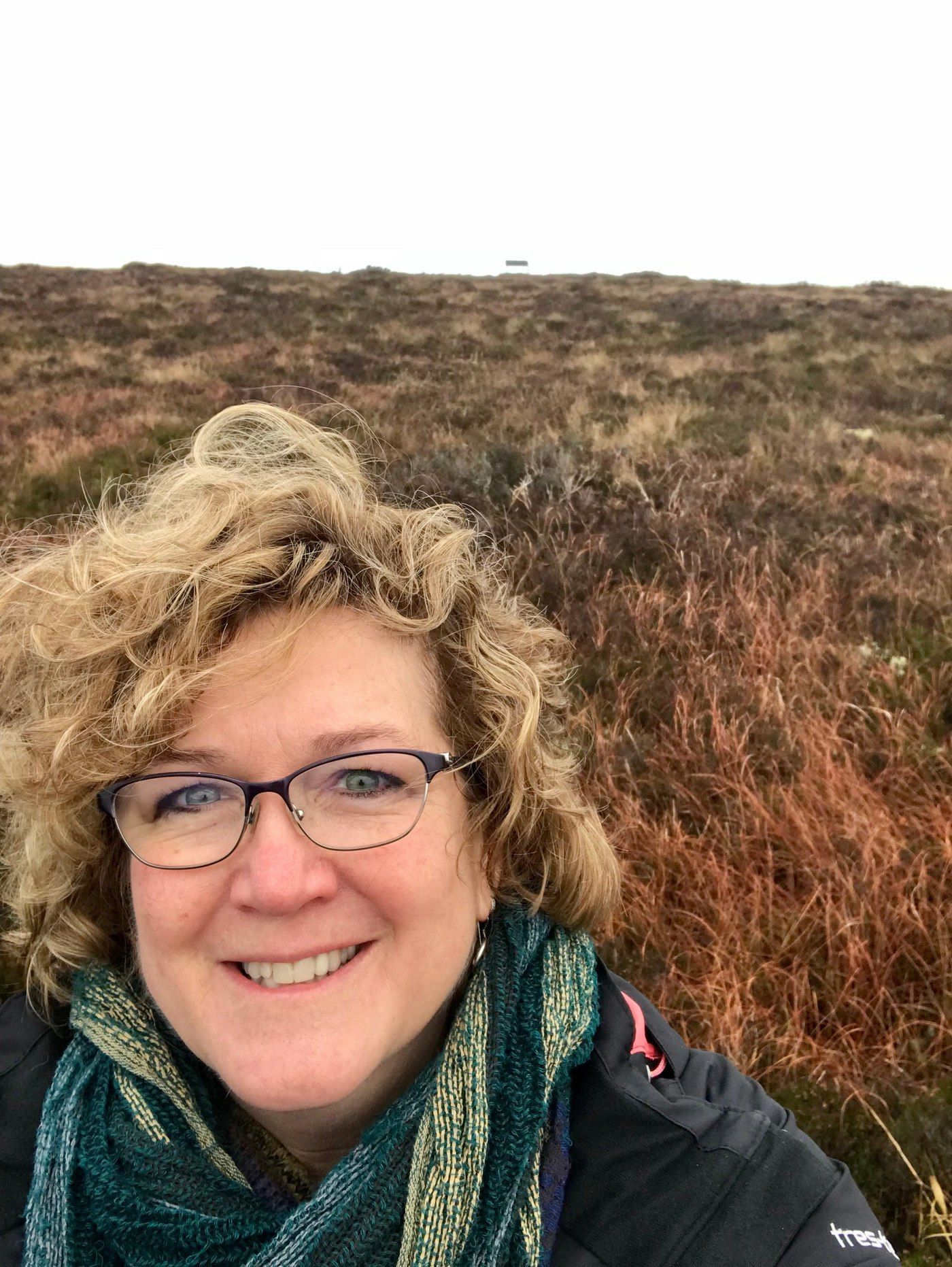 Turkey Time – Production, Price and People
Turkey meat production in the United States during January-September 2018 was 4.36 billion pounds, down about 2 percent from a year earlier. The 2018 turkey production forecast is lowered by 24 million pounds to 5.875 billion pounds, 2 percent below 2017.
Even with lower production, consumers will likely see lower costs for the Thanksgiving turkey this year. As of the first week of November, USDA reports frozen whole turkey hen prices at $0.80 per pound, well below early-November prices for the past several years. In 2016, prices were $1.25 per pound, and last year, frozen whole turkey hens were priced at $0.88 per pound.
Some consumers are showing renewed interest in turkey as a healthy protein sources. According to the national Turkey Federation, a 3-oz serving of boneless, skinless turkey breast contains zero grams of saturated fat and 26 grams of protein. That's 8 percent more protein than the same size serving of boneless, skinless chicken breast or trimmed top loin beefsteak.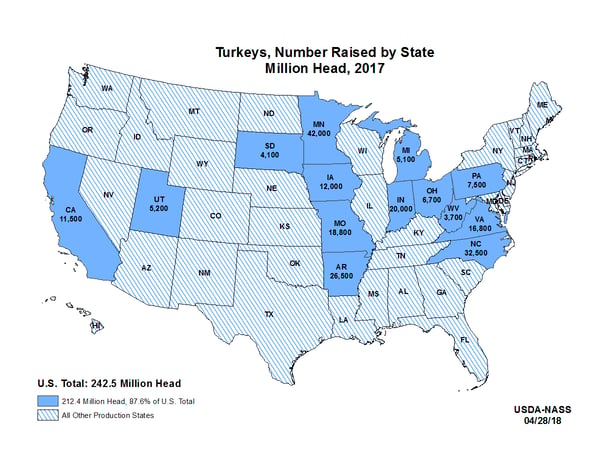 Turkey can help us grow, but who helps grow the turkeys? Farmers do, of course! American's turkey producers continue to improve and innovate on the farm. The map shows the states that lead the way in bringing that 4.36 billion pounds of turkey to tables across the country and around the world.
Summit Livestock Facilities is proud to be part of producers' innovative solutions, providing support for each building to help it best serve its animals and humans. Summit Livestock is committed to everything that goes on under that roof -- providing a healthy, safe, productive and efficient environment for animals and people alike.
Livestock, Dairy, and Poultry Outlook, LDP-M-293, U.S. Department of Agriculture, Economic Research Service, November 15, 2018